Tuesday Night Murder Mystery:
7:30-9:30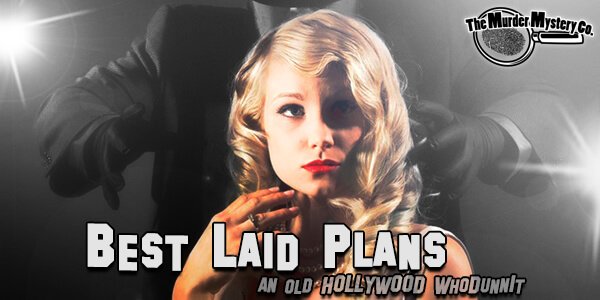 Come to the quintessential whodunnit thriller at the estate of Sir Warren Peace and get thrown into a night of mystery, intrigue, and murder you will never forget. With a killer crowd of people just waiting for murder to arrive on the scene, this night will keep everyone looking over their shoulders and guessing who the next victim will be! Bribe suspects for clues and gather information to uncover the unhinged guest who is whacking all the invitees. Just be careful, because you could be next! Dress your best in evening wear and suits—this is a refined party, after all.
Wednesday Night Trivia:
7:00-8:30
What is all this? Here's the short version:
Geeks Who Drink is a homegrown Pub Trivia Quiz modeled after those in Ireland and the UK.
Our quizzes cover everything from celebrities in trouble to wordplay to bad television. You can get a feel for the questions we ask by playing a sample round here.
Each quiz has two audio rounds:  a "Name that Tune" style round, and another round comprised of soundbites from movies and TV.
Play in teams of up to six or by yourself if you're some kind of savant.Winning teams gets street cred.
You don't have to be a trivia God to enjoy the quiz. Since you're playing on a team, the collective knowledge base makes for more fun, less pressure. It's not final friggin' Jeopardy.